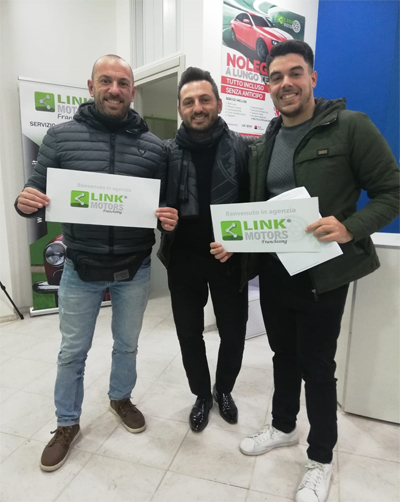 Link Motors offers a sales service to individuals who find it difficult to find a good buyer on their own, without risk and without stress.
For this reason, buying from Link Motors means buying a vehicle without unpleasant surprises. In Link Motors it is possible to buy a private vehicle with all the services of a dealership: protection, possibility of obtaining financing, possibility of activate a total mechanical guarantee up to 36 months with certified companies.
The Link Motors consultant will assist the interested party in the purchase for free , will follow her/him from the first contact until the transfer of ownership, at all stages of the negotiation, protecting and managing all the financial and bureaucratic parts. p>
In Link Motors agencies it is possible to:
- buy used vehicles from private individuals
- purchase vehicles at Km Zero, certified and guaranteed
- Long-term rental of any vehicle, with leading companies in the sector
Purchase the vehicle under the protection and advice of Link Motors (free of charge) and with the reassurance that everything takes place in accordance with the law.

Purchase the vehicle through the affiliated financial companies, instalment payments also for vintage vehicles and motorcycles.

Purchase the vehicle with a full mechanical guarantee, and with a circuit of 5000 mechanical workshops in Europe.

Protection from scams and payment control.

Transparency and support at all stages.

Possibility to have the vehicle checked at LM headquarters, with your trusted mechanic.
Still having some doubts? Contact us, we'll be happy to answer your questions.
Share Page